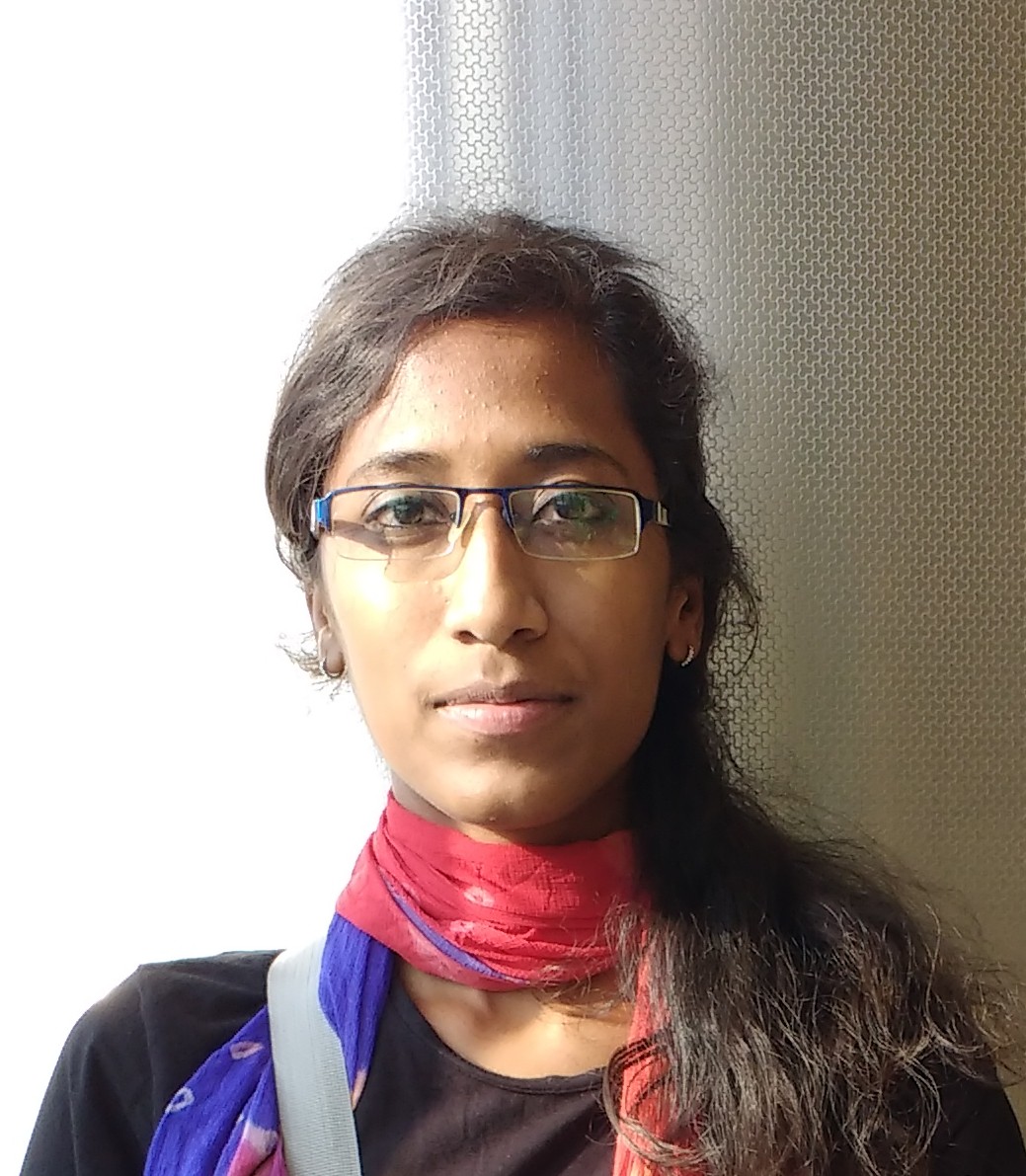 Ms. Nanmalar M, (Ph.D)
Project Officer and Research Scholar
Department of Information Technology
Email: nanmalar@live.com

Ms. M. Nanmalar is currently pursuing her Ph.D (registered in June, 2016), under the guidance of Dr. T. Nagarajan. And also is working in two projects as a project officer namely, "Speech-enabled interactive enquiry system in Tamil for agriculture", funded by Tamil Virtual Academy, Tamilnadu, and "Malaysian Tamil Text-to-Speech synthesis system", funded by Murasu systems, Sdn Bhd, Malaysia.
She received her B.E degree in Electronics and Communication, at 2010, from Sudharsan college of Engineering, Pudukkottai, and her M.E degree with first class and distinction in Computer and Communication, at 2013, from SSNCE, Chennai. To her credit, she is a university rank holder in her post graduation. After finishing her post graduation, she worked as a Assistant Professor in RVS College of Engineering, Dindigul, for two and a half years. Later, her zeal for learning brought her back to SSN.
During her post graduation, she worked on "Multilingual speech recognition system for Indian Languages". Adding to her credit, she got a best paper award for the same. she has immense interest on building speech recognition systems and feels happy to work for her native language, Tamil.
Publications
Conference publications
M. Nanmalar, P. Vijayalakshmi, T. Nagarajan, "Literary and Colloquial Dialect Identification for Tamil using Acoustic Features", IEEE TENCON'19.
S. Johanan Joysingh, M. Nanmalar, G. Anushiya Rachel, V. Sherlin Solomi, Vijayalakshmi P., T. Nagarajan, "Development of a Speech-Enabled Interactive Enquiry System in Tamil for Agriculture", Tamil Internet Conference, Toronto, Canada, Aug. 2017.
M. Nanmalar, T. Nagarajan, "Multilingual Speech Recognition System for Indian Languages", National Conference on Signal Processing, Communication Engineering (NCSCV 13), Anna University, Coimbatore, May 2013, pp. 334 - 349.
Links