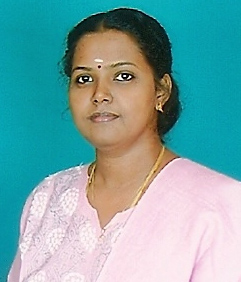 Dr. N. Sripriya (Ph.D)
Associate Professor
Department of Bio-Medical Engineering
Email: sripriyan@ssn.edu.in

N. Sripriya is an Associate Professor in the Department of Information Technology. She has 16 years of teaching experience, including 8 years of research experience in the field of Speech Processing.
She received her B.E. degree in Computer Science and Engineering from University of Madras in 2000 and M.E. and Ph.D. degrees in Computer Science and Engineering from Anna University, Chennai, in 2005 and 2016, respectively. She started her career in the teaching field as a lecturer in SSN in the year 2000.
She is a member of the Speech research group of SSN and Indian Society for Technical Education (ISTE). Her research interests include speech signal processing, glottal source estimation, pattern recognition techniques. She has more than 7 publications in reputed National and International Conferences and Journals.
Awards Received
Best Teacher Award in SSN College of Engineering for the year 2008-2009.