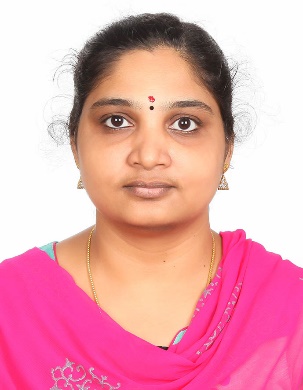 Dr. B. Ramani, Ph.D.
Associate Professor
Departement of Electronics and Communication Engineering
Email: ramanib@ssn.edu.in

Dr. B. Ramani, obtained her B.E. in Electronics and Communication Engineering from Government College of Engineering, Tirunelveli and M.E. in Optical Communication from Alagappa Chettiar College of Engineering, Karaikudi. She has obtained her doctoral degree for her work on "A Multilingual to Polyglot Speech Synthesizer for Indian Languages using Cross-Lingual Voice Conversion" from Anna University, Chennai. She currently serves as an Associate Professor in the Department of ECE, SSNCE. Prior to joining SSN, she was with Rajalakshmi Engineering College, Chennai for two and a half years since June 2005.
Her research interest includes work on Speech Synthesis, Voice Conversion, Speech Recognition, Speaker and Language Recognition. To her credit, she has published several research articles in speech technology in leading Conferences and Journals.